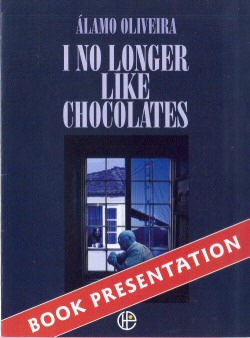 [Click on book cover to order now]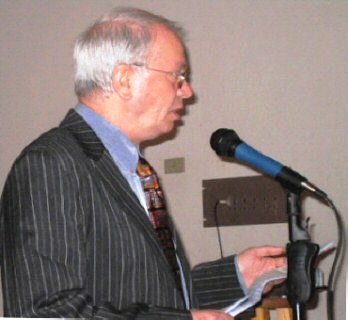 Álamo Oliveira addresses the audience at the S.P.D.E.S. Hall on 2 April 2006 during the final session of the 30th annual Luso-American Education Foundation [LAEF] conference.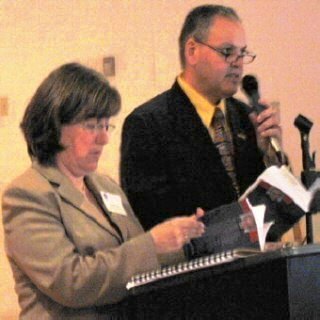 Deolinda Adão (Coordinator, Portuguese Studies Program, University of California-Berkeley) filled in for translator Katharine Baker, reading excerpts from the novel with translator Diniz Borges.