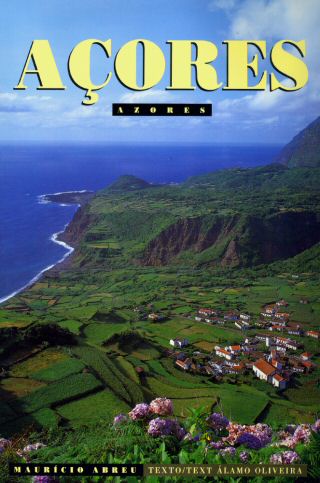 Álamo Oliveira's Foreword to Açores/Azores: photos by Maurício Abreu, text by Álamo Oliveira. Published by Editorial Sofoto, Cascais, Portugal, 1995. Translated by Vanessa Seed, adapted by Katharine Baker
Come visit the Azores, my friend. But leave the picture postcards behind and do not be influenced by existing tourist itineraries. Do not try to see things through my eyes, either. No, do not allow yourself to be led. Come, but with an open mind. Make this trip as if you are the only sailor in the world, without maps or navigational instruments; as if you had been touched by the gift of predestination; as if you knew that, instead of islands, a collection of undecipherable and perhaps abstract fluids awaits you. You see, these islands are comparable to ancient alchemy experiments, ready to be discovered yet again. As you know, the pleasure of discovery has the same refined taste as shared love.
Come in through any of the doors. Amaze yourself with each of the Azores' nine keys. Do not let yourself be influenced by annotations like "what you must see on this island." It has always been said that no two islands are alike, as with the fingers on one hand, or the light that never settles on a subject at the exact moment the image hunter would like it to. Accept that the light of the Azores is an experience unto itself. It is as if we are trying to quantify infinity. It cannot be done.
Before you come, a word of warning: allow your heart to beat together with the throbbing of each island. Do not force it into pitiful comparisons with progress. They forego the perverse din of development. These islands still feed off nine species of fish, so that fish still abound in the sea. That is why the pulse of the island must be maintained. Remember this so you are forewarned. Fish like this aspect which swings between seduction and possession; if not, they will get irritated. When this happens, a visceral shiver rips through them. Often, clouds of jealous lava and rages of fire are spewed. Next comes stillness at the bottom of the craters in a deep sleep punctuated by nightmares. Then, they are dressed in watery blues and multi-hued greens. If you come, you will be able to verify just how true this is.
From Santa Maria to Corvo, a world of senses opens up: taste buds awaken in cuisine flecked with Indian spices, dairy products created with age-old knowledge; in the seasonal fruits, the refined desserts from convent kitchens. Desires themselves are made of sugar paste – like pigeons. And sweeter than sugar.
The sense of touch dissipates with inherited handcrafted artifacts (flowers made of fish-scales, fig pith, linen embroideries, pure wool bedspreads). One learns in fact of the usefulness of rough stones and the soft understanding of moss; the fresh tenderness of water and the warm fear of sun-exposed bodies. You can touch the clouds. Just climb to the top of the mountain on Pico. Hands cannot feel everything that can be touched.
The odor is as you would like. It varies from the smell of the sea to that of flowers, from pines to beeches to the underlying smell of sulphur; from ripe grapes to the spring showers; from freshly baked bread to the unmistakable aroma of cattle. All perfumes. Only hydrangeas emit no scent.
They prefer to spray their blue onto the green of the pastures, to decorate the side of the road or hang over dreamlike slopes; to listen to the immediate concert of the seas, seashells and herons; to listen to the voice of the people singing, coming and going, loving and praying, living and dying. You could call it folklore. It doesn't matter. But if you hear a firework explode, there are festivities. Or perhaps not. The firecracker no longer announces "whale in sight!" This proclamation which declared the courage of the whalers lies respectfully in the boathouse in Lajes do Pico. Finally, silence echoes in varying degrees.
I leave you free to look around. I could, of course, draw your attention to the restless outlines of each island. Examine, e.g., its relationship with the sea: the island both shies away from and sleepily accepts it. Obviously there is a sound geological explanation. Also look at how each island is dressed in shades of green – inimitable shades, perforated with lagoons where the sky peeks through.
Look at the colors which make up the body of the islands, leaden grays and shocking pinks, fiery reds and drowning violets, vast blues and whites of the soul – all vacillating and incomparable, reflected by the seas and the whiteness of the walls. The night can be starry or convey a damp gloominess. But if the moon is soft, it will dress the islands in silver.
Heed what man has done since the time of Prince Henry the Navigator, when he ordered his sailors to go to the islands, to discover them and settle there. Look at the cities (Angra do Heroísmo is a world heritage site) and villages, with their religious, feudal, military and popular architectures. Inside, you can see implements of labor, furniture, pitchers, paintings, images, adornments, clothing as well as silver, porcelain and glazed earthenware.
Observe the people of the islands. It would be easy to measure their fears, apprehensions and even their disappointments. How simple it would be to analyze their knowledge of life, their high spirits and hopes. Each and every one has an enormous heart – the kind that only universal awareness can recognize. Do not be afraid of people staring; you will soon find that they are looking for the best way to share their hospitality with you. Then you will discover that insularity is not synonymous with solitude. That seclusion does not merely love, it does so with a passion. The island loves – passionately. Then enjoy yourself at the festivities which take place throughout the year, a mixture of sacred and pagan rituals. This may help you to understand the relationship between the Azoreans and their islands, even after they have taken up residence elsewhere. They are present in their absence – or, if you prefer, the migration of the islands continues. Every ocean and continent has met them. This is why I suggest you observe all the places where their memory can be found – memories of work and leisure, land and sea, body and soul. Read its poets and you will find, in a subtle fashion, some sweet honeycombs.
The islands of the Azores may not be paradise, but neither are they the tomb of innocence. You may conclude that my short-sightedness has passed the limits of demagogy because the artificial has contaminated the natural, or because Prince Henry's dream was more hybrid than lyrical since there are no further islands to discover. It is not true. These islands will restore your capacity to dream about utopian places of the soul, destroying the perplexity of fantasy and unveiling secrets of men whose mornings dissipate over the line of the horizon. In the afternoon you may drink a palette of every color. You will sleep better.
Anyway, forget what I have said. It is up to you to observe things, my friend. Come as you were born.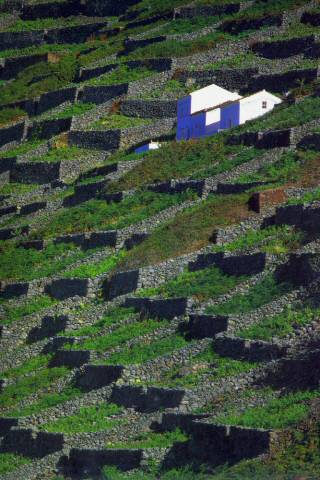 A Man for Off-Season, by John Deiner, Washington Post, 18 Mar 2007. Abridged and adapted by Katharine Baker.
Only four hours by plane from the East Coast, the Portuguese islands – nine volcanic siblings arcing across 372 lonely miles of the North Atlantic – are cradled by the Gulf Stream, so even in the October-to-May off-season the islands remain pleasant. I went in late March, keen on saving money with a package deal out of Boston. I'd be flying to an untrammeled Europe in less time than it takes to get to Phoenix. Who wouldn't love that?
Hotels and restaurants were largely deserted, as were the roads outside the main towns. Sunglasses trumped umbrellas. Museum docents doted on us, and priests welcomed us into churches as if we were prodigal parishioners. We interacted almost solely with Azoreans, who graciously directed us when we were lost and helped us navigate menus written in Portuguese. Guilt-free naps and solitary walks along seaside promenades replaced single-spaced itineraries and impatient mobs at tourist hubs.
A pert brunette with a mean pouring arm breezed into the tasting room at Mulher de Capote, a distillery in the pastel-washed town of Ribeira Grande on Sao Miguel, slid a shot of passion-fruit liqueur across the bar, then asked if I'd visited the Azores before. No, I answered. "Why not?" Good question.
Only 11,000 Yanks made it to the islands in 2005 out of nearly 350,000 visitors, a majority of whom were Portuguese. It's mystifying considering the close ties and distance between the Azores and the United States. The islands were once a vital port for New England whaling ships. Then, from the late 19th century onward, thousands of islanders migrated to the States, for reasons including crop failures and natural cataclysms.
What they left behind is a wondrous and often perplexing amalgam of cultures and geography. Volcanic vistas, palm trees, pineapple plantations and hissing hot springs are vintage Hawaii, while grassy farmlands that edge the sea scream Ireland. Windmills crown hilltops. Lava rock is used to construct buildings, but Old World cobblestone tests the sturdiness of New World footwear.
São Miguel: Our day began at Lagoa do Fogo [Lake of Fire], high in a volcanic crater. We watched as the murk swirled about, then lifted from the basin like a curtain on a stage. Several hundred feet below lay a magnificent azure mirror reflecting brilliant sunshine – and the clouds we'd been cursing only moments before. We shared it with no one.
And so it went. At Sete Cidades we stopped in the middle of the road dividing Lagoa Azul and Lagoa Verde – a pair of gorgeously mismatched lakes, one blue, one green – never worried about being rear-ended by another rental.
Gorreana Tea Plantation was empty, save for an overfed feline pawing a cobweb and a bouncy employee eager to show us around. In the showroom of the porcelain factory down the road, we thumbed through souvenir tiles.
In the village of Furnas, known for cozido (a combo of meats and vegetables cooked in the town's simmering natural caldrons), we took in the Terra Nostra Garden, a horticultural leviathan with more twists and turns than a shaky alibi. Soft tips of spring bulbs popped through freshly tilled turf. But as we padded among the trails, framed by ferns and giant palms, we reveled in a serenity that comes all too infrequently on the road. Gardeners snipped at a field of topiaries, and a phalanx of nattering ducks made the rounds on the Terra Nostra pond.
Ponta Delgada was the only place we'd see a highway, or traffic, or more than a few stoplights. Still, much of the city, with its flowery plazas, centuries-old churches and paucity of souvenir shops (that's a good thing) can be seen on foot. We sipped $1.50 drafts of Especial, the local brew, and snapped a few pictures of the City Gates, three 18th-century arches. In the courtyard of the Carlos Machado Museum, an engaging catch-all of all things Azorean, a sweetly sensual bronze of Adam and Eve glistened moodily in a puddle.
With daylight fading, we approached the Convento de Nossa Senhora da Esperanca [Convent of Our Lady of Hope], where we'd been told we could see the statue of Senhor Santo Cristo dos Milagres [Christ of Miracles]. Every evening, the doors are opened to a chapel containing the life-size figure of the Azores' most revered icon. Locals come to pray for miracles, though everyone is welcome. A nun greeted us in the convent's garden and led us wordlessly down a tiled corridor into the chapel. A dozen pilgrims were kneeling before the gold-flecked statue, which glimmered in the soft light. One woman wept as her husband gently rubbed her back. Stepping back into the street a few minutes later, I felt a hand brush my shoulder and turned to see that the nun had reappeared in the garden archway. Then the gate swung shut, and she disappeared into the darkness.
Faial: Far below, cars streamed along the harbor in Horta, Faial's main town, as a fishing boat chugged its way into port. Several miles east across a whitecapped channel, a halo of clouds hugged the tip of Pico's 7,700' [2350 m] volcano under otherwise cumulus-free skies. We had stopped for a snack of dollar-a-pound cheeses (each island produces its own varieties; they're all good) and baguette in the parking lot near the mammoth hilltop statue. Mount Guia, the remains of a volcano, separates Horta's waterfront into two bays, while a vast green crater sits in the island's center. Small houses with tidy gardens and stone roofs dot the coast, and everywhere there are cows. If they ever mobilized, the bovines could easily overtake the population of 15,000.
In September 1957 an underwater volcano began erupting near the Capelinhos lighthouse, on Faial's western tip. The event, which lasted more than a year, forced 2,000 from their homes and added more than a square mile to the island. Somehow, the lighthouse survived. It is breathtakingly accessible; you can't climb to the top of the beacon, but you can poke around its partially demolished base. Just a few yards away, there's a precipice plunging to the Atlantic that would stop any mother's heart, and the black sand covering the landscape takes flight at the slightest provocation.
In contrast to the moonscape at Capelinhos, Horta is a seafarer's-seafarer place, its harbor filled with workaday fishing boats, whale-watching vessels and multimillion-dollar yachts. There's a small business district and a market, but the town's real charm lies in the waterfront promenade – complete with fountains and the requisite dead guys on podiums – running its length. In one plaza, sailors have left graffiti behind on walls; it would look like a mass invasion by vandals in most spots, but here it's endearing. Elsewhere, stones have been set into sidewalks in the shape of sailboats, anchors and other maritime images. We always stepped over them, as if to preserve great works of art. And in a way, they were.
Pico: When the clouds atop its peak dissipated during our late-afternoon ferry ride from Horta, I knew it was a big deal: Every member of the boys' soccer team sharing the boat's upper deck with us whipped out their cellphones and started taking pictures.
We stayed at the Aldeia da Fonte, an inn on Pico's south coast. About a half-dozen stone buildings make up the hotel, which sits on a high bluff, surrounded by forest and vineyards. When we checked in, I asked the innkeeper if we were the last to arrive. "You're the first," she said, "and the last." That night, after a cheese-to-more-cheese feast of salted cod and a bottle of tinto in the inn's restaurant, we settled in early. The roar of the Atlantic pummeling the rocky shoreline was our Azorean lullaby.
But in the predawn darkness an otherworldly shriek jarred us awake. Another came a few seconds later, then another. The warbly cackling was now more comical than frightening, as if a couple of munchkins were enjoying a good laugh in the trees outside our bedroom window. It was a wakeup call of the resident Cory's shearwaters, seabirds that descend en masse in the spring. Evidently a few had arrived a bit early and were overjoyed to be there. We could relate. Then the screeching faded, the sky turned rosy, and we rolled over and went back to sleep.
Reprinted in the Modesto Bee, 25 Mar 2007; White Plains [NY] Journal News, 1 Apr 2007; Providence Journal, 8 Apr 2007; &, travelnewsguide.com Also published as:
"Azores in the off-season? Bring it on," Arab News, 29 Mar 2007; & Miami Herald, 15 Oct 2007.
"Taking the Azores by storm," Twin Cities Pioneer Press, 8 Apr 2007.
"Azores are alluring – even in off-season," Hamilton [ON] Spectator, 26 May 2007.
"Want to avoid crowds? Consider visiting Azores in off-season," insidebayarea.com, 27 May 2007.
"Off-season Azores chancy yet uncrowded," San Diego Union-Tribune, 15 Jul 2007.
Translated into Polish as "Plażowy raj poza sezonem," TravelForum.pl, 4 Apr 2007.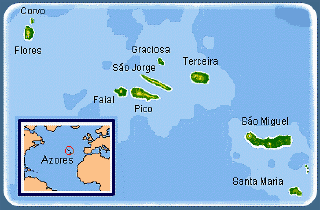 [Click on map to see enlargement]
National Geographic Traveler: The Azores have been rated #2 out of 111 island vacations by a panel of 522 experts on sustainable tourism and destination stewardship! Among their high praises:
* The islands' green volcanic mountains and picturesque black-and-white towns look set to remain unspoiled.
* Wonderful place. Built environment in good shape. Locals are very sophisticated as most have lived overseas.
* Remote and temperate, the Azores remain lightly touristed... The ecosystem – from the beautiful hydrangea-covered hills of Flores to the rock-bottomed bays of Terceira – is in great shape. Whales still a frequent sight. Local culture strong and vibrant. Not uncommon to be... welcomed into a communal meal during a festival.
Cultural tourism as leverage for Terceira's progress, by Tibério Cabral, Expresso das Nove, 16 Dec 2005. Translated and excerpted by Katharine Baker.
Foreword to article: Terceira is blessed with excellent opportunities for promoting cultural tourism. Our Lilac Island offers a wide array of attractions of a cultural nature, like the yearly AngraJazz festival and the Sanjoaninas festas...
Twenty-two years ago Angra do Heroísmo was designated a world patrimony by UNESCO... The 18 March 1982 opinion of ICOMOS [International Council on Monuments and Sites] about Angra do Heroísmo's candidacy for the list of world patrimonies is elucidating: "The proposed cultural zone should be inscribed on a list of world patrimonies within the framework of a global proposition of the maritime discoveries of the 15th and 16th centuries."
...Much has been said of cultural tourism's potential here, and more, now that Terceira is well-supplied with quality hotel rooms...
Noted writer and playwright Álamo Oliveira is of the opinion that "the designation 'cultural tourism' harks back in a way to the original meaning of the word 'tourism,' because people used to travel to acquire wider and deeper knowledge of the World, and in this resides the pleasure of travel.
"We have the key ingredients for this type of tourism, but it's necessary to know how to position them. The Azores, which offer mild weather in every season, need to draw tourists using cultural attractions. And we have many... But we have to find the right way to promote them without decontextualizing them from their time and cultural space, and we need to present them in informative ways so they won't be subjected to inadequate interpretations or cultural dilution."
Of the many opportunities that could be promoted in this region, the author would like more visibility accorded to the Carnaval danças and bailinhos, which constitute one of the World's largest festivals of popular theater in a Europe that "enthusiastically embraces folk culture performances. The fact that this festival occurs outside the usual tourist season could generate tempting offers that should consequently attract a significant number of visitors. There's a market just waiting for saudade..."

If You Go to the Azores... by John Deiner, 18 Mar 2007 (Post, Bee, Herald, Journal).
How to get to there, where to stay and eat, and what to see. View also the reporter's photo album.
Which Island Is Right for You? by John Deiner, 18 Mar 2007 (Post, Journal News), abridged by Katharine Baker.
David Sayers, author of Azores: The Bradt Travel Guide, has led tours to the islands for more than two decades. We asked him what sets each island apart.
Terceira: Angra do Heroísmo is a UNESCO World Heritage town of narrow streets, with a bay that once sheltered Spanish treasure galleons; it's protected by the Sao Joao Baptista fort. Check out caves and lava tubes.
Sao Jorge: Features some of the islands' best walking routes, from grass-covered volcanic cones to dramatic coastal paths. Base yourself in Velas, with its harbors and cafes, and mix of traditional and modern buildings.
Pico: Climb the island's mountain, the tallest in Portugal. The whalers' museum in Lajes depicts the skills and hardships of open-boat whaling. Boat tours from Lajes offer some of the best opportunities to see whales.
Faial: Horta, ravaged by pirates and the English in Elizabethan times, is a yachties' watering hole. Stroll along the waterfront and enjoy the views of Pico. Visit Capelinhos, where the last volcanic eruption took place 50 years ago; the island's central caldeira is a nature reserve.
Corvo: Vila Nova do Corvo is the island's only settlement, with small old houses, a good pub and a cafe or two. Walk or catch a ride up to the central caldeira. Bird-watching is becoming a major attraction on Corvo (and Flores).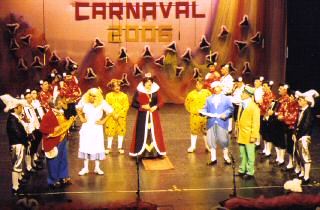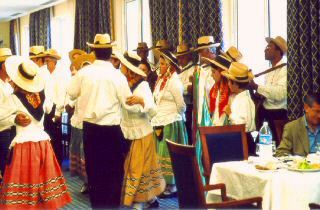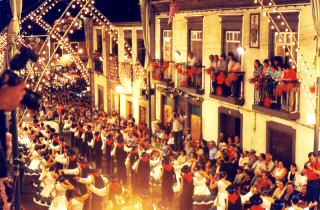 [Click here to view Cultural Tourism photo album]