Novel and author presentation in Gilroy, California
Hosted by the Gilroy Sister Cities Association and the Gilroy I.F.D.E.S.
Event photos by Mayor Al Pinheiro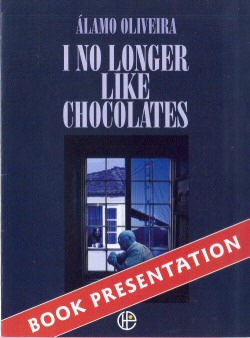 [Click on book cover to order now]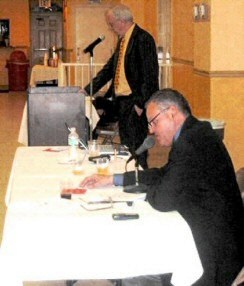 Álamo Oliveira addresses the audience at the I.F.D.E.S. hall on 7 Aptil 2006. Álamo has strong ties to the Gilroy community.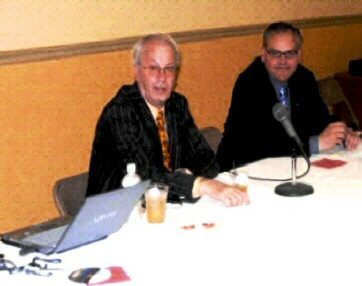 Novelist Álamo Oliveira seated at the head table with translator Diniz Borges during the Gilroy presentation of I No Longer Like Chocolates.

The Gilroy I.F.D.E.S. [Irmandade da Festa do Divino Espírito Santo] lodge.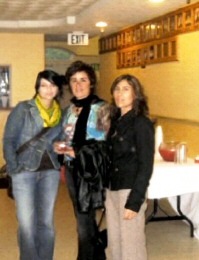 Filomena Ferreira, Judite Parreira and Maria do Carmo Amaral from Angra do Heroísmo, Terceira's Alpendre Theater, relax after performing Álamo Oliveira's one-act play Bocas de mulheres [The Mouths of Women].